Kombucha = S.C.O.B.Y. Serendipitous Colony of Bacteria & Yeasts.
Guaranteed to grow and multiply. Guaranteed Healthy.
More Choices, More Experience, More Value.
HappyHerbalist has been producing great kombucha cultures online since 1997. Each culture is a large 5 inch (across) creamy smooth (SCOBY) and will produce 1-2 gallons of Kombucha Tea to start you off. With proper care these will continue to produce a lifetime of immortal tea.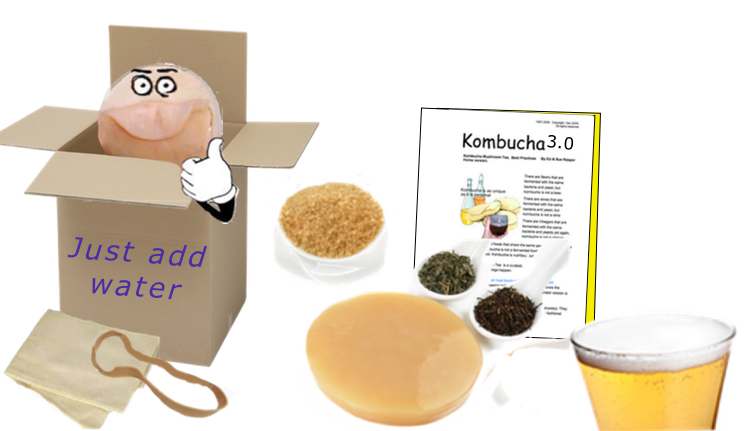 The most popular Kombucha Starter kit Our Chateau Kombucha, is a Traditional Organic Kombucha Starter Culture.
Produces a semi-sweet, semi-sour slightly carbonated apple-cidery brew. Simple and Tasteful.
For our more experienced brewers and those wishing to develop a specific taste and health profile, and want more in their ferment you'll want to know ... What's in Your Ferment ... select your choice of yeast and bacteria from the list below.