Description
Simple and easy to make. Ginger and Lemon are the main ingredients, although a great many healing herbs may also be added for both flavor and medicinal affect.
Basic Ginger Beer Recipe
1. Ginger Beer Plant
2. Ginger: about tablespoon. Adjust per taste and flavor
3. Slice of Lemon. Adjust per taste and flavor
4. 1/4 cup of sugar
5. Quart of Good Water
Our GBP Starter Culture includes our Ginger Beer Plant Book plus fresh/semi-dried Ginger.
Simply add our Ginger Beer Starter Plant with some ginger, lemon and sugar. Cover with a cloth and let stand for a few days and voila. Save a cup to start another batch, stores well in the fridge until you're ready to start again. Read more in our Online Library.
Can ferment in any (preferable) glass jar with a tight fitting lid.
Unlike the common Ginger Beer "Bug" which is simply yeast, or Water Crystals, grown in ginger and sugar, our "Plant" actually forms a structure similar to Kombucha , Jun or MOV (mother of vinegar). Our Ginger Beer Plant is a Lactobacillus (bacteria) ferment as opposed to a yeast ferment or Acetobacter (bacteria ferment like Kombucha or MOV). A big difference between yeast and bacteria ferment is that yeast produces carbonation and lots of alcohol (5-6%). Bacteria ferments produce carbonation, very low alcohol (<2%) and beneficial healthy acids with known health benefits.
How much alcohol will a Ginger Beer Bug (yeast) produced will be as high as 5-6%. As much as BEER. The potential alcohol content can be measured quite accurately with a Brix or Hydrometer. Our Ginger Beer Plant's bacterial ferment has a clear health advantage to
Save and store in the refrigerator for months. Even old flat Ginger Beer can be revived to a nicely carbonated richly rewarding elixir that the whole family can enjoy - with the UKeg64.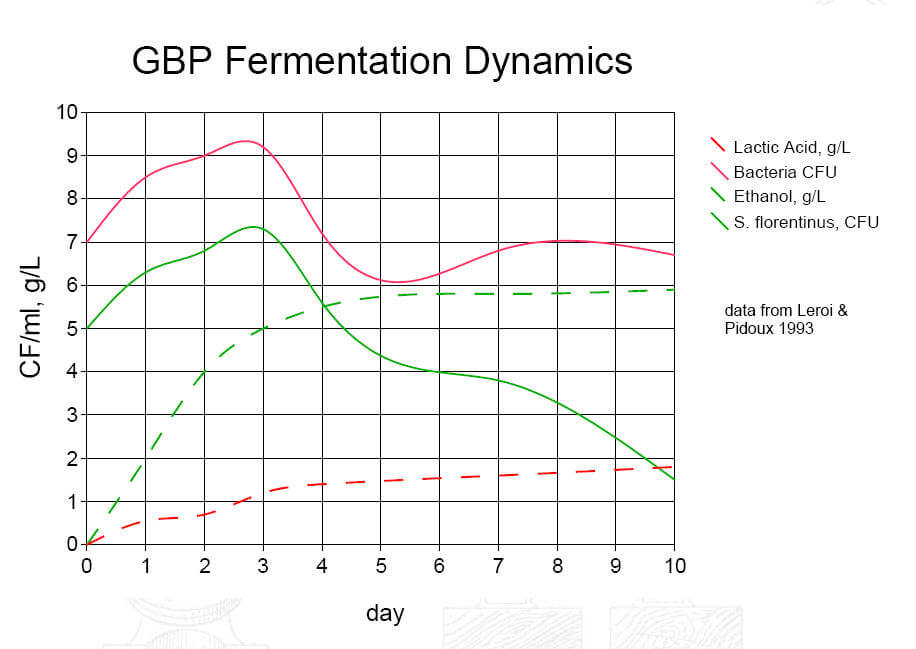 Most folks know ginger as a spice and food enhancer. Yet Ginger has been used as medicine a lot longer - and still one of the most widely used herbs in Traditional Chinese Medicine.
Use a slice in warm water for morning sickness or stomach aches or food poisoning.
Lemon very tasty and appealing and a great source of multivitamins and minerals.
Fresh Ginger In TCM Restores Yang: Most any Cold Condition and poor digestion. Promotes sweating to help the body throw off cold and flu bugs out of the body.
Dried Ginger Is hotter. Used more in stubborn chronic cold conditions

Can combine with Fresh and dried Ginger and add other medicinal herbs and spices. Ginger, Green Onion and Honey is great for colds, flu's, and a daily tonic.
Warranty Information
Satisfaction Guaranteed
Additional Details
SKU:

FBGBP

UPC:

GInger Beer Plant