Instant semi-frozen Kombucha or Water Kefir Slurpee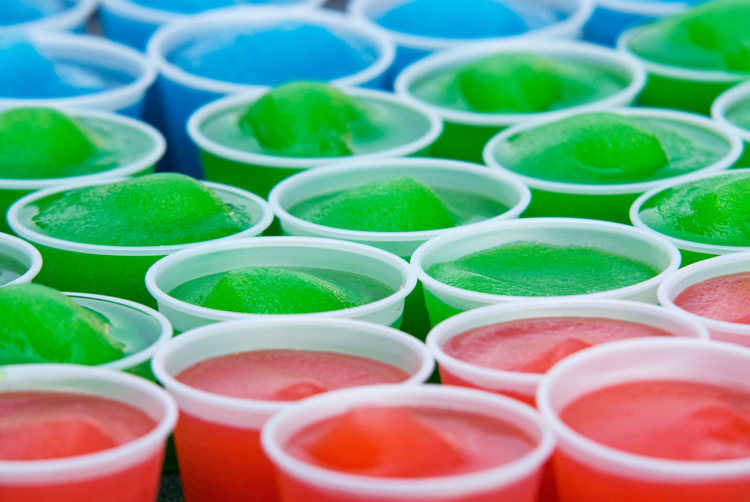 OK, it does take a few minutes - like 5 minutes.
Here's all that you need
1. Kombucha Tea, Ginger Beer, Jun, Water Kefir, or your favorite water flavored drink.
2. 2 large plastic Zip Lock bags
works best with one zip lock larger than the other. But the bags can be of the same size just know that one bag has to fit inside the other bag, leaving room for both bags to be filled.
3. Ice
4. Salt
Step One:
Fill one zip lock bag (smaller one) with your favorite Probiotic Soda. Seal and burp the bag to be sure it is sealed completed and most of the air is out. Shake the bag.
Step Two
Place the Probiotic Soda filled Zip Lock inside the larger Zip Lock.
Step Three
Fill the outer Zip Lock with ice, leaving enough room to seal the bag.
Step Four
Pour Salt over the ice. Seal the Zip Lock filled ice. Make sure all Zip Locks are completely sealed.
Step Five.
Put on the music ...
and Shake the bag for 3-5 minutes.
You can watch your Probiotic Slushee form.
Enjoy
Be careful of Brain Freeze.
Photo and Recipe from WonderHow to
Lead photo Blue, Green Red Slushies from Time Magazine.