CDC concluded " Drinking this tea in quantities typically consumed (approximately 4 oz daily) may not cause adverse effects in healthy persons; however, the potential health risks are unknown for those with preexisting health problems or those who drink excessive quantities of the tea."
In regards to the "death of women in Iwoa that was "linked" to Kombucha Tea. Yes, the CDC and FDA did invesitigate BUT did not find any link.
"The cause of the woman's acute metabolic disorder was not established."
" Toxicologic analyses for a series of prescription and nonprescription drugs and carbon monoxide and cyanide poisoning were negative."
"Samples of the mushrooms and

samples of the tea consumed by both case-patients were sent to FDA for analysis.

Microbiologic analysis of the tea and mushrooms identified several species of yeast and bacteria, including Saccharomyces cerevisiae and Candida valida. No known human pathogens or toxin-producing organisms were identified. The alcohol content of the tea ranged from 0.7% to 1.3%; no methanol was detected."
We have included the FULL text of the CDC Report in snapshot form. We are working on the full text form to be uploaded soon. (expected in Sept)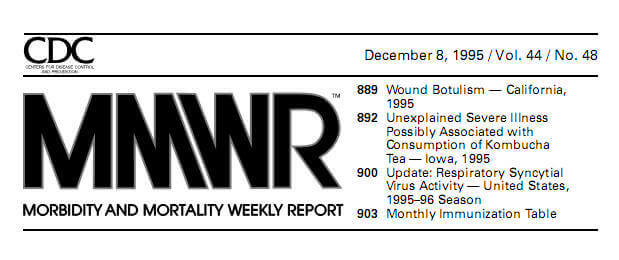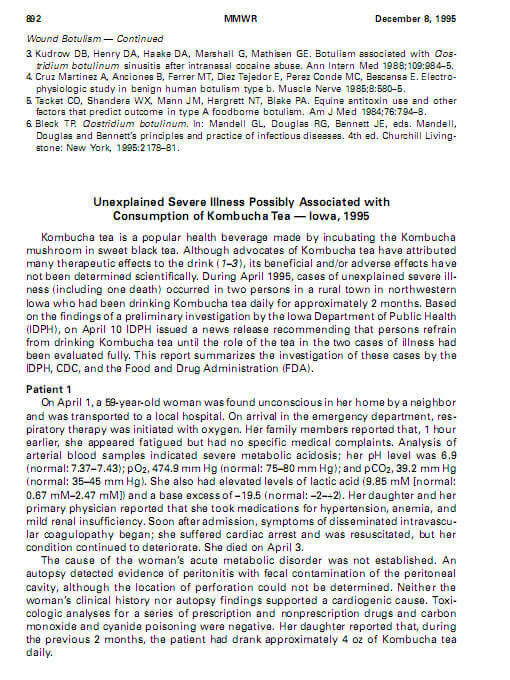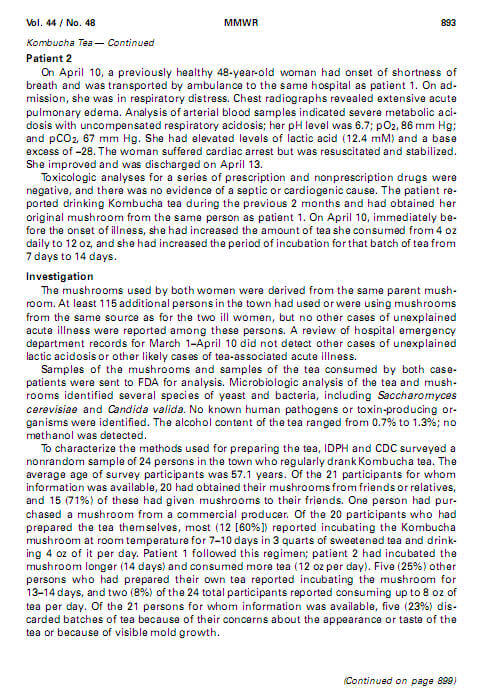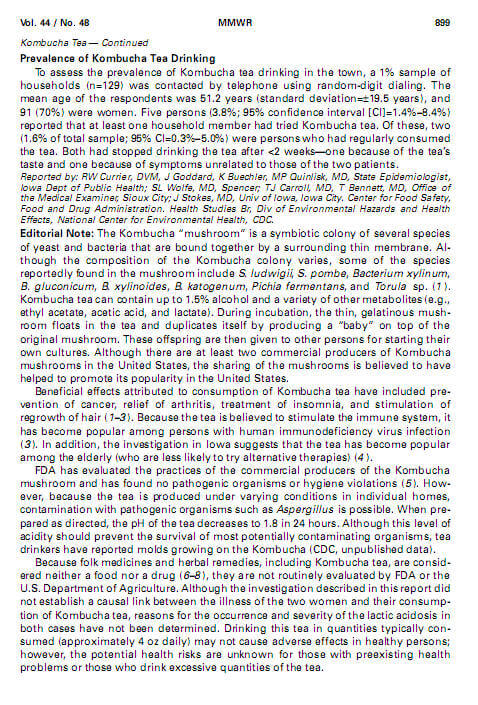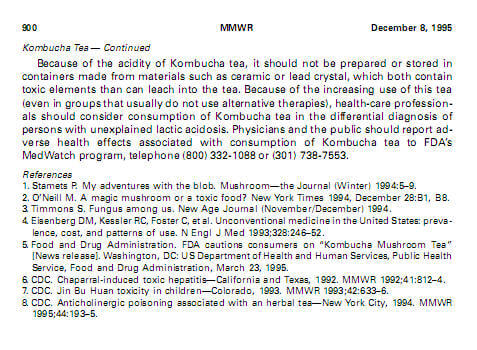 Kombucha Mushroom Tea is Safe. Its easy and simple to make. Use our organic kombucha starter kit and there-after simply add fresh water, tea and sugar. for a ife Time Supply. We provide a straight forward easy to follow directions with lots of pictures and advice. WE help evry step of your way. We guanatee your success.
For convenience, for travel for food enhancement we offer our Pure Kombucha Extracts, Capsules, and Fresh Brewed Kombucha Mushroom Tea.