This is a simple but powerful recipe that has helped people regain their health. Easy to make but does take hours to make. Make a lot, it boils down. Freeze for later. Use as a stock base for other soups. Especially great with fresh vegetables and spices.
I was very fortunate to meet Miriam Lee and she was very kind to me. Miriam was America's first licensed acupuncturist and herbalist. That was in California. I was a student of Andrew Wu, who Miriam had sponsored to come to America to practice and teach Acupuncture and Herbal Medicine. Miram shared her gifts freely and was a wonderful healer. She fought to help people and cared very deeply for Traditional Medicine.
MIRIAM LEE'S BONE MARROW BROTH
For general weakness, lowered immune system and anemia
Ingredients:Pork Ribs
Rice Vinegar (we recommend Kombucha Mushroom Vinegar)
Fresh Ginger
Bean Sprouts
Boil 2 pounds organic pork spare ribs in water with 2-3 TBS. rice vinegar for several hours.
At the beginning of boiling, skim off the gray foam.
Add about 6 two inch pieces of fresh ginger to neutralize the meat toxins
After 2 hours let broth cool down and then skim the fat off the top.
[here we modify Miriam's recipe by suggesting that the bones are removed and broken as much as possible - use a hammer or heavy instrument. Breaking the bones are suggested to better release the marrow from the bones].
Add more water. Then begin boiling again with 2 pounds of soy bean sprouts (the long ones from Chinese market) for 2 more hours.
Remove bones and fat when cool.
Freeze in small containers.
This can be used as soup stock. Drink 2 bowls a day.
We offer many herbs and herb combinations that can be added to any of our Soups for Longevity, including this Bone Marrow soup. Choose herbs and spices that work to enhance your body and your healyj. Let your food be your medicine and your medicine your food.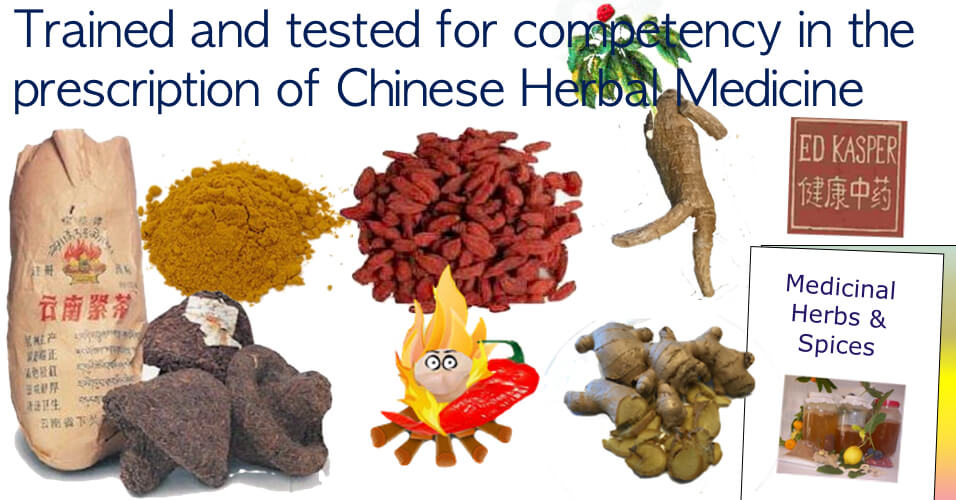 To your health and Longevity, Ed and Sue Kasper www.HappyHerbalist.com
Check out our other Healing Soups
SOUPS FOR HEALTH AND LONGEVITY
Miriam Lee's Mung Beans Soup for hypertension
Longevity Soup A Soup Base to build Strength and Peak Performance
SOUPS FOR HEALTH: ANTI CANCER BONE MARROW SOUP